Under the Stove Drawer is Over the Top in Space
There are times you have probably wished that you had a giant drawer in your kitchen.  After all, you keep moving things around trying to figure out where to store large odd items like barbecue grilling tools, chargers for under dinner plates, and platters you pull out when company arrives.  Actually, you may have a large drawer in your kitchen that you either have forgotten about or just have not utilized well.  You will find it under the stove.  Certainly there are built-in ovens and stove tops, as well as ones with warming drawers or double ovens, but the majority of homes have roll-in stove-oven combos.  If you are one of those homeowners, then you have got that drawer.
It is easy to forget that it is there.  I have a couple of stories to back that up.
I know one young lady who moved to a new apartment and a few weeks later she wanted to bake a cake.  That is when she discovered that no one packed the items in the bottom of the stove drawer.  Gone were all her baking pans!
As I helped a lady organize her kitchen, I pointed to the drawer and asked "What is in there?" She replied "In where?"  She did not even know that it opened.
Mine is empty.  Seriously.  I had a mini-kitchen remodel last year which was brought on by replacing the un-fixable 25-year-old stove original to the house.  It was a drop-in style without a drawer.  I bought a roll-in as a replacement so it came with a drawer- that I have never remembered to use- until now.
I thought it might be fun to share my journey in figuring out what to put in my empty stove drawer.
First, in case you did not know, your drawer comes out.  Just roll it toward you and lift, exactly like you would remove a dresser drawer.  When you see how many crumbs and debris have hidden under your stove, you will be glad you took out the drawer and vacuumed before organizing.
The most common items to store in the oven drawer are baking pans, cookware and skillets.  A couple of organizing tips include stacking bake ware by size to maximize what you can hold in the drawer.  Invert lids on pans so their handle does not block closing the drawer.  Cookie sheets are best stored in another location.  They are the largest, flat item and to put them back in the drawer each time, you have to remove all the contents.  It is simply too much trouble.  Put things in the drawer that you can easily grab and replace without a wrestling match.
You can also use this drawer for some unexpected storage.  Because of its length, it will hold items that you have a hard time fitting in regular cabinets.  These include items such as barbeque grilling tools, serving trays and platters, or chargers and serving utensils for entertaining.
Here are a few other tips for using the drawer:
Be sure to check your manufacturer's instructions for your stove to see if there are any cautions or warnings for what can be stored in your model stove. Always follow manufacture instructions.
If you find this drawer inconvenient to get into, then use it to store items you do not use daily, such as pieces for entertaining.
Because the drawer is large, smaller items will become a jumble if not contained.  Use dividers, small boxes or containers to keep items neat.
While I did not find but a few crumbs in mine, some stove designs seem to spill crumbs into the drawer.  If your stove does this, then use the drawer for seldom used items and cover the contents so that you can just shake out the cover in the sink every so often and keep the contents clean.  Remember to open the drawer when you vacuum and tidy up crumbs.
Some homeowners find under-the-stove storage to be a problem area for pests.  Most likely this is because crumbs and spills are not cleaned up under the stove.  Remember that the drawer comes out easily.  Remove it when you have a spill and mop under the stove.  Remove it periodically to vacuum crumbs and other items.
If you find items slide around when you roll the drawer in and out, you can line the drawer with a texturized piece of wipeable shelf paper or place your items in a container.
---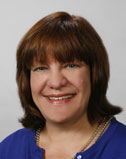 Author Lea Schneider, a columnist for What's Cooking America, is a freelance writer and organizational expert whose organizing ideas have been published in many magazines including Woman's Day, Better Homes and Gardens Kitchen and Bath Ideas, Family Circle, Parents Magazine, as well as numerous newspapers and websites.  She is a member of the Association of Food Journalists.
Getting organized is all about living simpler and making things easier.  The bonus is it often leads to saving money.  Lea Schneider's kitchen organizing columns tell you how to organize the many things that relate to kitchens, menus, meals, and special food events.
Check out all of Lea Schneider's helpful home and kitchen columns at Organizing Kitchens, Pantries, Menus and Meals.
Comments and Reviews