Potato Pancakes Recipe
Ellen Easton shares with us her Southern-Style Potato Pancakes recipe which she also features as a non-kosher recipe side dish to enjoy in her Passover Dinner Menu.  Potato pancakes are a savory side dish that are quite delicious topped with a dollop of sour cream and sprinkled with chives.  They pair especially well with Ellen's Baked Applesauce.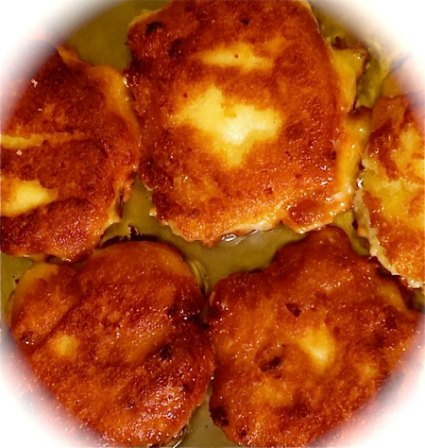 Recipe and Photos by Ellen Easton ©2020 – All Rights Reserved
Check out more of Ellen Easton's Tea Travels™ articles and recipes.
Learn about the History of English High Tea and more delicious Afternoon Tea Recipes.
Potato Pancakes Recipe:
Keyword:
Potato Pancakes Recipe
Instructions
Potato Pancakes Instructions:
In a large bowl lined with a paper towel or a large strainer finely grate the potatoes and onions, draining off the excess liquid. Tip: You can place the grated potatoes and onion in a tea towel and twist the top of the towel together tightly until you can not wring out any further to squeeze out any excess water.

Remove the grated potatoes and onions from the paper towel or strainer and place into a mixing bowl. Add in the egg, seasoning, 2 tablespoons of flour, parsley, and chives. Mix together into a thick paste. Note: Add in additional flour if the mixture seems too wet.

Coat your hands in oil to avoid the potato mixture from sticking to your fingers. On wax paper, use 1/4 cup of the mixture to form 1/2-inch thick pancakes or to the size of your choice.

In a large skillet, over medium-high heat, place 1/4 inch of the cooking oil. Place as many of the potato pancakes into the hot oil that your skillet allows. Fry, turning over one time only and cook until golden brown (about 5 minutes on each side). Remove pancakes from the skillet and place on a paper towel to drain off the excess oil.

Place cooked potato pancakes in a pie or glass dish in a low oven to keep warm while cooking the remaining batter. Repeat frying additional potato pancakes until all are cooked.
Reva Paul's Seasoning Mix Instructions:
Place all ingredients in a bowl and mix together.  Store in a container, preferably with a dual shaker with an easy to spoon out top.  Store in a cool, dry place until ready to use.
Recipe Notes
* Can substitute vegetable oil for frying.
TEA TRAVELS™ – Wishing You Happy TEA TRAVELS!™  Tea is the luxury everyone can afford!™ and Good $ense for $uccess are the trademarked property of Ellen Easton/ RED WAGON PRESS
Ellen Easton, author of Afternoon Tea~Tips, Terms and Traditions (RED WAGON PRESS), a lifestyle and etiquette industry leader, keynote speaker and product spokesperson, is a hospitality, design, and retail consultant whose clients have included The Waldorf=Astoria, Plaza Hotels, and Bergdorf Goodman.  Easton's family traces their tea roots to the early 1800s, when ancestors first introduced tea plants from India and China to the Colony of Ceylon, thus building one of the largest and best cultivated tea estates on the island.

Purchase Ellen Easton's Tea Books:
Each 5 x 7 book is $20 postpaid Continental USA only.  Wholesale and fundraising accounts welcome.  Include name, address, zip code, and phone number for shipping.  All Sales Final. Check or MO order payable to:  RED WAGON PRESS, 45 East 89th Street, STE. 20A, New York, NY 10128-1256.  All inquires to teatravels@aol.com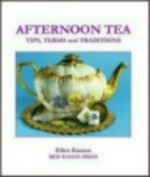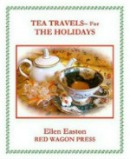 AFTERNOON TEA…TIPS, TERMS and TRADITIONS
72 pages of how to's, 27 photos, history, etiquette and FAQ about afternoon tea, serving styles and more.
TEA TRAVELS™ – FOR THE HOLIDAYS
64 pages, 21 color photos. A complete holiday menu includes 25 easy to prepare recipes; theme teas, decorating & gift ideas; invitation template and secret sources.
Comments and Reviews