Plan a Dinner Party and then Organize your Plan
You do not need a holiday to entertain.  Getting together with good friends for a dinner party is a celebration of life.  Having a plan for your occasion makes for less stress and more enjoyment.
Hosting a dinner party begins with a spark of an idea.  This kicks off the excitement for any entertaining occasion.  The idea could be as simple as celebrating a Friday night with a relaxing weekend ahead, or it could be a return favor, such as having the boss to dinner.  But no matter how exciting the idea, the next step is putting a pen to paper.
Here is a dinner party checklist.
Let Sparks Fly!  Fire out ideas for your dinner party and one is sure to be the one that lights up your mind.  Picture the kind of occasion that would work for this time of year and your guests.  Are they ones who would appreciate your effort to pull out the good china and open some wine?  Are you more inclined to set up casual tables on the lawn under some twinkle lights and pop open the barbeque grill?  Begin by selecting your dinner party idea.
Be timely!  Select an evening that works for your preparations.  It is not any fun to be stressed and rushed, so be sure to pick a date when you have some time that day, or even the day before, to do prep work.
Invite!  Give people a bit of notice or you will be disappointed when they all have plans.  Calling and emailing are certainly acceptable for a casual dinner.  However, everyone thinks it is great fun to receive an invitation in the mail so go for it if you are inclined.
Entertain!  Before heading off on tangents related to food and other party goodies take a moment and think about how you will entertain your guests.  This is often left until nearly the hour of the party when it really requires a bit of thought.  Will you have music?  What kind of playlist?  How about an after dinner movie?  Will you break out cards, board games, or a round of charades?  Will the gentlemen retire to the deck with cigars?  Are there any children to entertain?  You can go in many directions so make sure to have a plan and prepare any items, from selecting music to choosing games, well before the dinner.
Menu!  Scour cookbooks and the web for food ideas that match your plans.  A good place to start is with items that are in season.  There is nothing better than fresh asparagus in the spring and sweet corn in mid-summer.  Picking in-season items will get you off to the right start. It is certainly okay to try something new on guests, just make sure to not have ALL your dishes be new to you.  Choose most of the things that you are experienced at preparing so you will be comfortable.  You will find some Dinner Party Menu Ideas with Recipes here at What's Cooking America.
Bartending!  Make a menu for beverages as well as food. If you are offering alcoholic beverages, make sure there are non-alcoholic choices available too.  Likewise, many people don't care to consume caffeine in the evening, so be sure you have something without caffeine.  Decide where and how you will set up drinks.  Will you bartend or allow guests to serve themselves?
Think about Shopping!  Create a grocery list for both your food and beverages.  Do not forget to buy ice if you think you will not have enough on hand.  You can make a grocery list as soon as you have prepared the menu – even weeks ahead.  Then you can add to the list if need be.
Picture your Table!  Even if you are planning an outdoor picnic, you must give some thought to your table and centerpiece.  It could be as simple as Mason jars with tea lights lining the table or as formal as a vase of roses.  Check to see if you need to clean and press any linens or napkins.  Decide what your centerpiece will be.
Organize!  Pull out your calendar and decide when you will clean the house, grocery shop, set up the bar, and decorate the table.  Spread these tasks out over a few days prior to the party so that on the day of the event, you only need to tidy up a bit and cook.
Be the chef!  A good chef knows that the key to success is all in the pre-dinner prep.  Begin by making a list of everything to be prepared.  Add to the list the time it takes to cook and the oven temperature.  Make a list of anything that can be done in advance.  Many times, fresh ingredients can be chopped early in the day, or even the day before, and placed in sealed containers.  Meat often needs to be marinated ahead of time.  Having a checklist for both early preparation items and for timing of putting dishes on the stove, grill, or oven will keep things running smoothly.
Enjoy!
---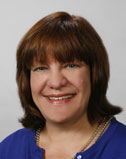 Author Lea Schneider, a columnist for What's Cooking America, is a freelance writer and organizational expert whose organizing ideas have been published in many magazines including Woman's Day, Better Homes and Gardens Kitchen and Bath Ideas, Family Circle, Parents Magazine, as well as numerous newspapers and websites.  She is a member of the Association of Food Journalists.
Getting organized is all about living simpler and making things easier.  The bonus is it often leads to saving money.  Lea Schneider's kitchen organizing columns tell you how to organize the many things that relate to kitchens, menus, meals, and special food events.
Check out all of Lea Schneider's helpful home and kitchen columns at Organizing Kitchens, Pantries, Menus and Meals.
Comments and Reviews