Paperwork's Anything But a Laughing Matter 
If the kitchen is the heart of the home, why is it filled with so much stuff you love to hate?
There is that incoming mail and outgoing bills.
Add the magazines, newspapers, coupons and shopping lists.
Toss in children's artwork and notes from camps, school or sports teams.
Add to that recipes printed off the Internet, items borrowed and items to be returned.
In most kitchens I organize, the dishes are the least of the problem. They tend to have a home and stay put.
The really aggravating situation for most homeowners is the endless snowstorm of paperwork on the kitchen counter.  It gets sorted into stacks and spread out.  But then you need to cook so it gets put in one pile and moved to the table.  Next thing you know, there is some kind of paperwork on every surface including sliding down the face of the fridge.
Trickle File:
To conquer counter clutter, handle paperwork and remember those darn rented movies or borrowed casserole dish, you need to get really tickled!
A tickle file does just that – it tickles your memory.  It is so easy to use that you will wonder why you did not try it soon.
To get started, choose a container that can hold a stack of file folders.  Do not choose one with a lid.  It should be open-topped so you can drop in mail and papers all day long.  You can find all kinds of metal and plastic products that stand upright and hold folders at office supply areas.  For an attractive look on the kitchen counter, I like to get a rather tall, rectangular wicker basket, which might have been designed to hold magazines.  Grab a manila file folder to take shopping with you, and then you can be sure the files fit in it.
Take a marker and number a set of folders 1 to 31, representing the days in the month.  Take another 12 folders and label them for the months of the year.  Drop them into your basket or container.  Now you are set to tickle your memory.
See the paperwork drifting about the kitchen counter and sliding down the front of the fridge.  Grab all of it – bills to pay, class brownies to bake, committees to call, receipt for taking back an item, and so on.  Take each paper and place it in the folder under an appropriate day.  Put the bills a few days ahead of the due date, to allow mailing time.  Anything you have to remember next month or in future months, drop in the month's folder.
Each day, pull out the folder for that day and tickle your memory for what needs to get done.  If you simply do not have time that day, the tickler file has still worked.  It tickled your memory.  Move that item to the next day or the next week, where you will be reminded again.
Each day, continue to place incoming paperwork into the tickle file.  Now continue the memory reminders by dropping your video store receipt in, to remind you what you took out and what to return.  As you come in the house from the library, drop your library card or receipt to remind you of the books you need to return.  When you have a brain flash that you need to return your friend's borrowed toy, casserole dish or book, then drop in a note that will remind you.
You may wish to add a folder that reads "File Me" for those items that you just need to keep but require no action.  Place that folder at the end (or beginning) of the week to remind you to empty it.
At the end of the day, return that day's empty folder to the back of the basket.  Tomorrow's folder should be in the front, keeping your counter's clean and you tickled pink that you are organized on a daily basis.
---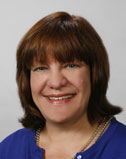 Author Lea Schneider, a columnist for What's Cooking America, is a freelance writer and organizational expert whose organizing ideas have been published in many magazines including Woman's Day, Better Homes and Gardens Kitchen and Bath Ideas, Family Circle, Parents Magazine, as well as numerous newspapers and websites.  She is a member of the Association of Food Journalists.
Getting organized is all about living simpler and making things easier.  The bonus is it often leads to saving money.  Lea Schneider's kitchen organizing columns tell you how to organize the many things that relate to kitchens, menus, meals, and special food events.
Check out all of Lea Schneider's helpful home and kitchen columns at Organizing Kitchens, Pantries, Menus and Meals.
Comments and Reviews