Welcome to Peggy Weaver's Baking Corner where you can find many detailed cake decorating tutorials, frosting recipes, tips and tricks, and a comprehensive Q&A.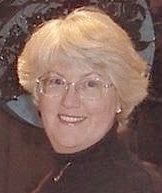 Introduction to Peggy Weaver: "I was born in California and lived in Hawaii until 1975. After that, I have lived in California, Idaho, Nevada, Colorado, and back to Idaho because of my husband's computer job.
We now have 3 ferrets, 1 dog, and 3 cats. My hobbies are baking (of course), needlework, stained glass, beading, painting, master leather tooler, and I'm a licensed pilot (yes, I used to own my own plane).
I have a few precious things that I never want to lose in this life: my husband and my daughter and her family. All other things I can gather together again. My motto: I believe that folks come into my life, at the right time, to teach and guide me. All I have to do is listen, observe, and follow through."
Peggy Weaver's Baking Corner – Cakes:
All of the cakes, cookies, and cookie cutters listed below have detailed decorating instructions.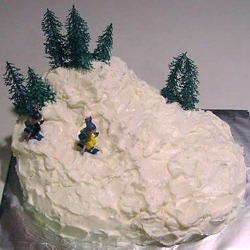 Ski Slope Cake
It is cold outside where I live and the local ski areas are making a fine living. Many busy folks need to take a cake to a Christmas or winter gathering so here is an easy one that the kids can help with.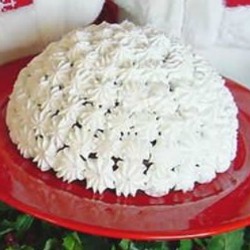 Chocolate Amaretto Snowball Cake
Many folks need a fairly easy cake that is dressed up for the Holidays. That is what the Snowball cake is. For this Saturday's party, I made an Amaretto Chocolate Cake with Buttercream Icing.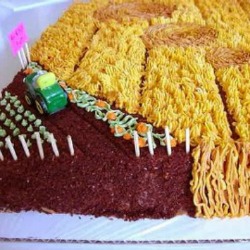 Crop Circle Cake
It is Fall and many of the farmers seem to have trouble at this time of year with strange things in their fields. I think I found out part of the problem. It's those darn UFO's that are making Crop Circles and spooking all of the critters.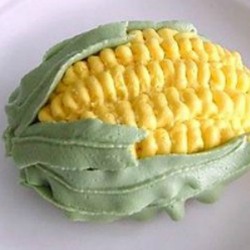 Ear of Corn Cupcakes
This is the best time of year for corn on the cob so I decided that I should make corn decorated cupcakes. I love to find more uses for a specialty pan so for this cupcake we are going to use for the Mini Easter Egg pan.
Baptismal/Christening Cake
With lots of June brides, there are lots of babies. I made this for my friends. This cake will be very easy to make and to decorate. My thought here is that friends and family members that plan baby occasions are also usually very busy people.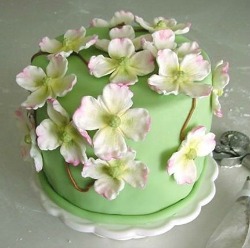 Dogwood Cake
Working with gum paste scares many people, but it can be as simple or as hard as you want it to be. I have started teaching the Dogwood because it is a very simple flower to make and quite impressive to look at.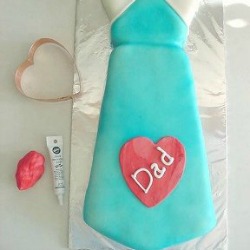 Father's Day Tie Cake
Father's are very special people and we should show them everyday how much we care and do something special on Father's Day.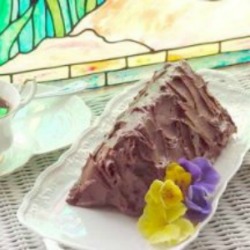 Mother's Day Triangle Cake
Most likely a young person will be making a dessert for Mom on Mother's Day. This is a simple version of a Triangle Cake.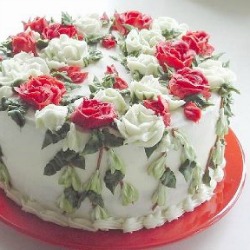 Valentine's Day Cake
This year for Valentine's Evening celebration, I decided to make a 6-inch cake because an intimate dinner for two calls for a smaller dessert.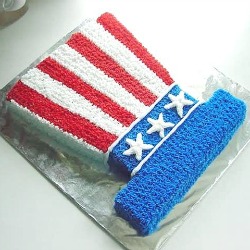 4th of July Top Hat Cake
For 4th of July, I think of Uncle Sam where his finger points at you and says "I want YOU." One of the things that strike me is his Top Hat, so I decided to do something about it.
Sunflower Cupcakes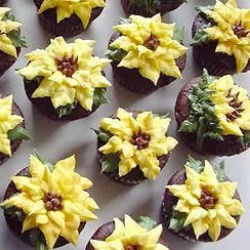 This style of decorating is about the easiest there is. Techniques are almost exactly the same for Daisies, Sunflowers and Poinsettias.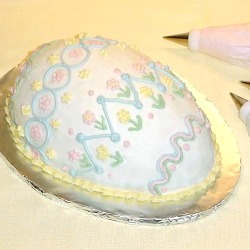 Easter Egg Cake
This Easter Egg Cake is a dense and moist cake that will hold its shape under the weight of what can be a heavy bit of icing and decorations.
---
Cookies and Cookie Cutters:

Gingerbread Cookies
The gingerbread houses are about 4×4 inches. I make my own cookie cutters using a coil of copper 1-inch wide.

Snowflake Cookies
These cookies are so gorgeous! They make great gifts if you make little holes and thread them through with ribbon to hang from a tree or window. They don't necessarily have to be eaten.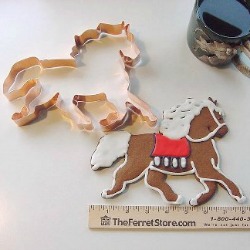 Make your own Cookie Cutters and Gumpaste Cutters
Comments and Reviews