Blueberry Recipe Index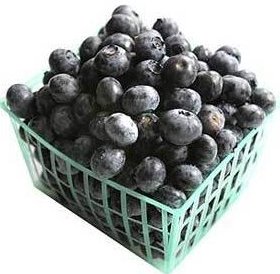 1 pint fresh blueberries equals 2 cups.
1 (10-ounce) package frozen blueberries equals 1 1/2 cups.
During the summer blueberries ripen from June through August depending on the variety.
Take advantage of this delicious berry by freezing some for the winter.  Pulling out summer blueberries in the winter to make muffins, pancakes, waffles or pie is a real treat.
Unwashed blueberries will stay fresh for up to two weeks in the refrigerator if kept dry.
If a recipe calls for a can of blueberries, you may make your own by using 2-1/2 cups of fresh blueberries, 1 tablespoon of corn starch, 1-1/2 teaspoons of lemon juice, and 1/8 cup of water.  Cook until thickened and clear.  Cool before using as a substitute.
Freezing Blueberries:  Place dry, unwashed, and unsweetened berries in freezing containers or plastic bags.  Seal and freeze.  The berries will freeze individually and pour out like marbles.
Tip:  When using frozen blueberries in your baking, do not thaw them.  Always add them frozen so they will not "bleed" in your baked goods.
Learn more about Blueberry Cooking Hints, Tips, and Information and also the Health Benefits of Blueberries.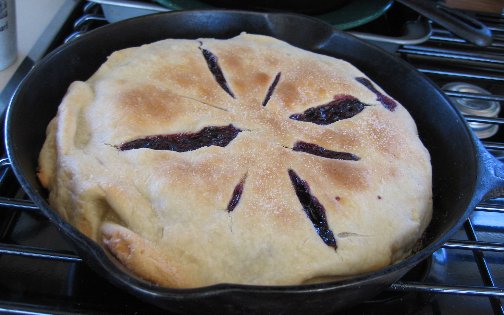 4th of July Bursting Blueberry Pie
The following recipe is from my daughter, Nancy Hartman.  She made this wonderful Blueberry Pie for our 4th of July camping trip this year.  She uses the propane oven in her camping trailer.  This blueberry pie is so good that I think she should enter it in the Pillsbury Bake Off.  What do you think?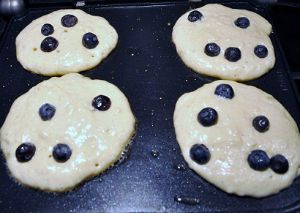 Almost Homemade Buttermilk Blueberry Pancakes
This is my take on using boxed pancake mix and making it more homemade tasting.  I make these pancakes ahead of time, freeze them, and then always have them in the freezer for my husband and grand kids.  I don't eat pancakes, but this way my husband can have pancakes whenever he want them.
Assorted Berry Salad with Sauvignon Blanc
This recipe is from the cookbook The Sonoran Grill by Mad Coyote Joe.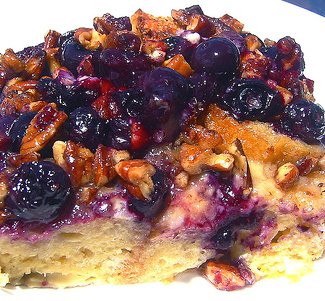 Baked French Toast with Blueberry Sauce
This wonderful recipe is from Carol Miller, Owner/Innkeeper, of the Quill Haven Country Inn Bed and Breakfast in Somerset, PA.
Baked Squash With Blueberries
This squash is so delicious that it could be served for dessert!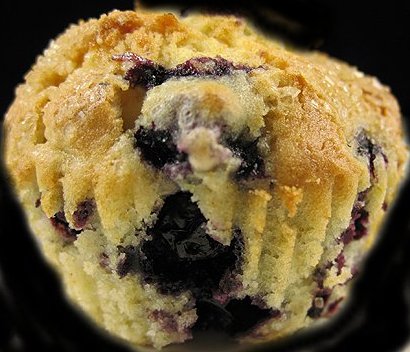 Best Blueberry Muffins
Another great recipe using blueberries.
Blueberry Coffee Cake
This Blueberry Coffee Cake is berry, berry, berry good!
Blueberry French Toast
A very easy-to-make and delicious breakfast or brunch dish.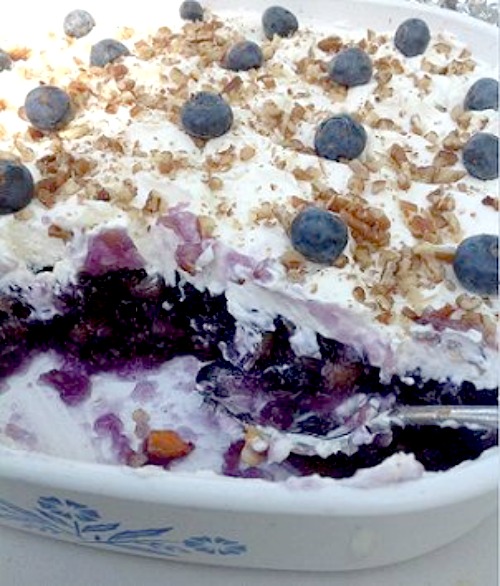 Blueberry JELL-O Salad Recipe
Blueberry JELL-O salad mixed with pineapple and blueberry pie filling is another delicious classic JELL-O dish from the 60's that is especially popular in the southern states.  You'll find this dessert commonly served at holiday gatherings and special occasions.  Even people that do not typically like Jell-O dishes love the texture of this dessert and ask for seconds!
Blueberry Lemon Bread with Tiff Flour
Teff is an ancient and intriguing grain, tiny in size yet packed with nutrition.  It is simple to prepare and similar to millet or quinoa in cooking.  Teff is a great addition to your diet for nutrition, taste, and variety.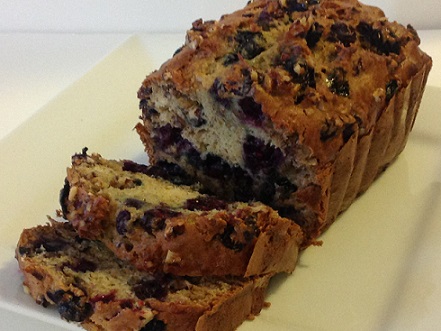 Blueberry Pecan Banana Bread
This is a family banana bread recipe that I modified reducing the amount of butter with a substitution of non-fat Greek yogurt.  I also added the fresh blueberries, lemon zest, and cinnamon for an amazing flavor combination.  Whether you enjoy a slice as a snack or for breakfast, this Blueberry Pecan Banana Bread is so flavorful, you won't need any butter.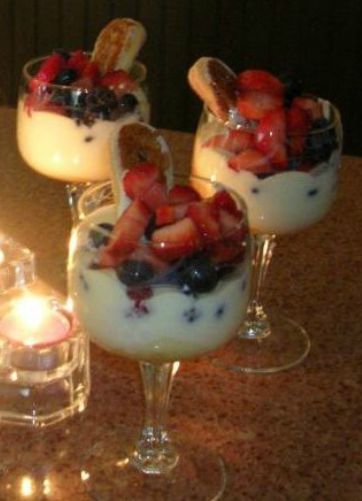 Zabaglione with Fresh Berries
Zabaglione [zah-bahl-YOH-nay], is a famous Italian dessert that is usually served with sliced fresh fruit or berries.  The French refer to this as Sabayon and it is used as a dessert or a sauce.  It is light and refreshing and perfect as warm weather dessert.
Comments and Reviews