Orange Recipes – Recipes Using Oranges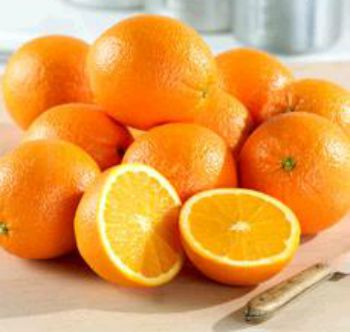 Candied Orange Rind
These delicious candied orange rinds will be a welcome addition to any holiday party menu, tree trimming, or even wrapped to be given as a gift.
Crab Cakes with Orange-Dill Sauce
What could be better than a low fat and low calorie delicious crab cake?
Frozen Orange Souffle
This simple dessert always seems to capture people's attention.  It can be made a day ahead of time, if desired.
Orange and Avocado Salad
This refreshing and delicious Orange and Avocado Salad recipe and photo were shared with my by Karen Calanchini, Food Stylist and Photographer, of Redding, CA.
Orange Balsamic Vinaigrette
This vinaigrette is so refreshing and is so easy to make and so good.  You will definitely enjoy this on your salads.
Orange Flan
Flan may be prepared in a large flan dish or in individual ramekins.  In Mexico, flans are usually served in small ramekins (custard cups).
Orange Hard Sauce
This easy-to-make delicious Orange Hard sauce is great on desserts such as cakes and gingerbread, and whatever else sounds good to you.
Orange Pasta
This wonderful dessert pasta is a creation of Lisa Hutt. Lisa say, "I was so surprised on how well this turn out.  I used spaghetti pasta, but I bet angel hair pasta would also work well."
Orange Poppy Seed Cake
An old-fashioned cake that is ideal for a quiet afternoon with a cup of coffee or tea.  I serve this wonderful cake on my American High Tea Menu.
Orange Rice Pilaf
Using a rice cooker makes an easy-to-make side dish when serving poultry, pork, and/or seafood.  The addition of a fresh orange is subtle, yet refreshing, and gives off a wonderful aroma while cooking.
Orange Sunshine Smoothie
Recipe from the cookbook Unbelievable Desserts with Splenda – Sweet Treats  Low in Sugar, Fat, and Calories by Marlene Koch.
Provencal Orange and Honey Salad
This salad is really more of a technique than an actual recipe, and there's no need to be too exacting about the measurements.  Feel free to adapt and fiddle according to your whim.  I figure about half to three-fourths of an orange per person and then the rest can be to taste.
Comments and Reviews