This green pea and sugar snap pea recipe collection has lots of wonderful fresh and bright recipes to use for dinner and special occasion meals. This collection of recipes includes many unique and delicious ways to serve peas. Whether you are looking to make a side dish, an appetizer, or just an afternoon snack, this pea recipe collection has your back.
Garden Fresh Pasta
This is one of those pasta recipes that you can use whatever vegetable is fresh in your garden or from your local Farmer's Market.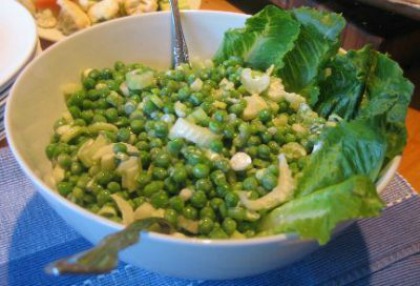 Green Pea Salad
This is a family favorite that I enjoyed when I was young, and still do today.  It is a very easy-to-make vegetable salad.  Great for taking to a potluck or even a picnic.  Your family will love this recipe!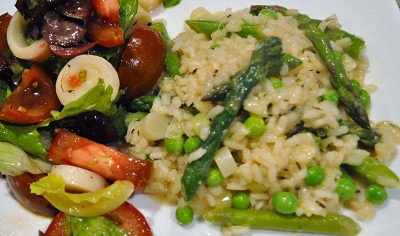 Lemon Risotto with Spring Vegetables
This a delicious and wonderful risotto when the spring asparagus and peas are available.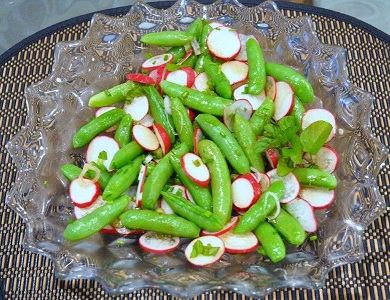 Pea and Radish Salad with Mint
A different salad using in-season vegetables. Loved the crunch!
Roasted Sugar Snap Peas
I adapted this recipe from the April 2003 issue of Bon Appetit Magazine. This is another one of those very simple recipes that you wonder why you haven't done it sooner! This is great as a healthy snack.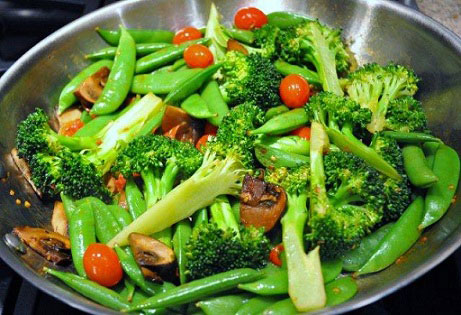 Stir-Fry Snow Peas with Broccoli and Mushrooms
The spring snow peas are fabulous in late winter! We have been enjoying them for a few weeks now. While I love stir-fried vegetables, I dislike the mess it makes on my stove. So, I experimented with steaming them, and then placing in ice water to stop the cooking process. This technique proved to be so much better as it resulted in a faster cooking time.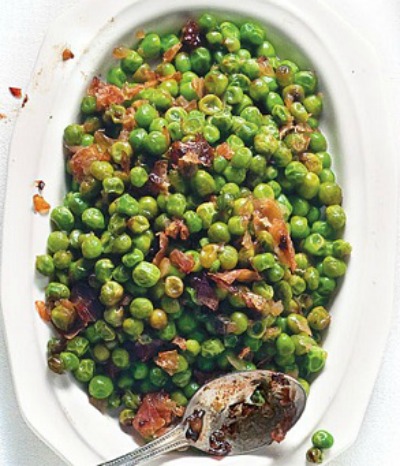 Sweet Peas with Prosciutto (Piselli al Prosciutto
In this classic antipasto, sweet peas are braised until tender, then sauteed with salty prosciutto to make for a delicious side.
Comments and Reviews