Pie Recipes – Pie Crust Recipes
Best top-rated and delicious pie recipes for any type or kind of pie you might crave.  Whatever the occasion, you will love these easy-to-make pies.  Also learn how to make perfect pie crust with hints and tips to help you in your pie making.
Check out my Internal Temperature Cooking Chart for perfect pies every time.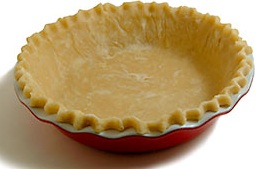 Perfect Pie Crust Recipes
Vegetable Shortening vs. Butter vs. Lard vs. Oil Pastry Recipes
There are three (3) basic ingredients in a pie crust – fat, flour, and liquid.  You can come up with numerous variations just by changing your basic ingredients and their ratios.
Hints and tips for making the Perfect Pie Crust.
Also learn about the interesting History of Pies.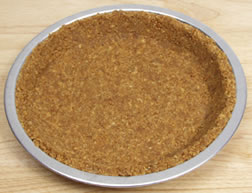 Graham Cracker Pie Crust Recipe
I know that there are ready-made Graham Cracker pie crusts available in the frozen section at your grocery store, but they are stale, dry, and bland.  The perfect graham cracker pie crust recipe is so simple to make and so delicious that you will never want to purchase one from your grocery store again.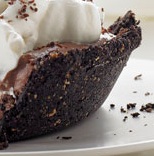 Oreo Cookie Pie Crust Recipe
This no-bake Oreo Pie Crust is very easy to make and delicious!  This is the perfect crust for no-bake refrigerated pies as the crust holds up well with chilled fillings.
Comments and Reviews